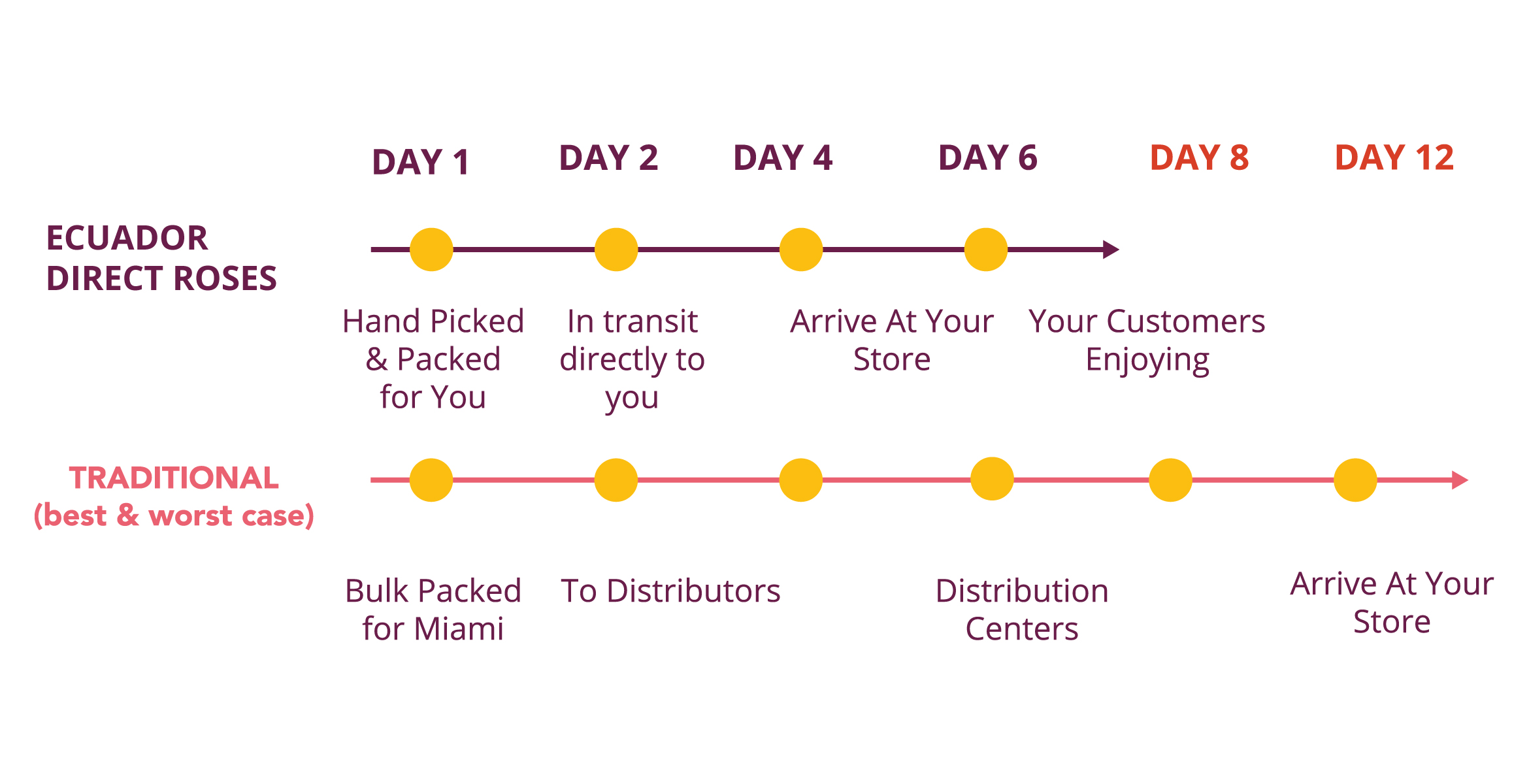 AN ESTABLISHED AND PROFESSIONAL ORGANIZATION
We have been an established exporter of roses Since 1997
We sell over 9 Million Roses annually throughout the world
We employ 150 People supporting those local, indigenous families
We have received International Awards for our employee practices
We have obtained the Highest Certifications available for environmental practices
We Contribute a portion from all sales to Community Charities through our local Rotary Club
Patricia Blathe
House of Flowers
Springfield, MO
We have a standing order that delivers the highest quality roses that consistently surpass our expectations. Not only are these the freshest roses on the market but also the overall quality of the color, head size and stems is excellent.
We find it very easy to work directly with the farm and believe this is the trend of the future in our industry. The EDR customer service representative is always there to help us.
We highly recommend Ecuador Direct Roses.
Suzane Taylor
Artistic Gardens
Johnsbury, VT
We use started using Ecuador Direct Roses primarily because of the quality of the roses.
These are BIG beautiful roses, the price is very competitive and the delivery has always been on time.
My younger customers love the Tinted Roses!
The customer service is excellent. The "live chat" on the web page is great for answering any questions.
Rachael Eakins, Owner
Art in Bloom Flowers
Grass Valley, CA.
The roses from Ecuador Direct Roses have a great vase life!! I am proud to offer these roses to my customers.
All my deliveries have arrived on time and have surpassed my expectations for quality. Their customer service receives an A+.
I can strongly recommend using Ecuador Direct Roses to any florist.
Mark & ME Flowers
Rochester, NY
"We love them! These are amazing roses - - and great service. Thank you."
Ken Lewis Florists
Greely, CO
"Arrived on time and are beautiful!"
Kristian Designs
Statesboro, GA
"Shout Out to EDR! – These are beautiful blooms. The Polar Stars are just amazing."